Funny Comic Strips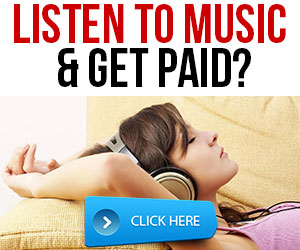 Welcome to the Comic Strip section of the website.
The comic strips are normally ordered by the latest added to my site on the first page and the older ones on the following pages. However from time to time I do reorder them by bringing a more popular strip closer to the front or if a cartoonist is not updating them as often it could get moved back a page or two.
To see more comic strips by any of these cartoonists, click on their strip or their website link. If you are a cartoonist and want to have your cartoon or comic strip added to www.TheFunnyCartoon.com website, I would love to hear from you so feel free to contact me.
Ryan Pagelow has drawn comics for most of his life. His work appears in Mad magazine, newspapers, and online. He was one of the 10 finalists in the Comic Strip Superstar Contest hosted by Amazon.com and also earned the Charles Schulz National College Cartoonist Award. When he is not working as a photojournalist, Ryan draws the comic strips Pressed and Buni. Raised in Madison, Wisconsin, he worked in Italy and Argentina before ending up in Chicago where he now lives.
Buni is a dark comedy revolving around a hopelessly optimistic loser bunny named Buni. The girl he loves doesn't love him back. His boss doesn't respect him. And he usually fails at whatever he tries. However, he remains unfazed and excited about life with his endearing snaggle-toothed grin.
Buni was selected as one of 10 finalists in the Comic Strip Superstar contest hosted by Amazon.com.
Check out more Buni comics.

Callous is a daily comic strip series featuring Rianne Nicah, a struggling new physician, who braves the world with her guardian duck, Cal Duck. Rianne is Cal's first charge as a guardian duck, so he occasionally has his on-the-job mentors (Mallard Duck, Decoy Duck, and Ling Duck) with him. Guardian Ducks, as guardians go, are not invisible which is much to the chagrin of Rianne. Nevertheless, she has gained good friends in her otherworldly housemates. Callous is a lighthearted look into everyday life, both within and outside of the medical field.
Callous and all its related characters are written, illustrated, and created by Carlo Jose S. San Juan, MD, who has been working on the award-winning series since 1996. He is a practicing physician and began daily publishing of the series online in 2009.
Visit The Callous Web Site for more great comic strips.
Sinann Cheah is a Malaysian self-taught and self-syndicated cartoonist based in Singapore. He draws 'Billy & Saltie' - a green' oriented daily cartoon strip about an Aboriginal boy and his pal, a huge saltwater crocodile - for the Borneo Bulletin in Brunei. On top of that, he also maintains 'Event Horizon'- a weekly editorial cartoon on the latest happenings in science and discovery.
His previous works include 'The House of Lim', a cartoon strip about a three- tiered Chinese family which ran in a Singapore daily in the 80s and 90s and 'Murphy's In-Law', another strip about a Nobel prize aspirant who freeloads with his son and daughter in-law in the city which appeared in the Irish edition of the Epoch Times. Sinann also offers oneliners to standups as there are spare jokes most of the time when he writes his gags but mostly it's because he becomes a terracotta warrior on stage.
Check out more at Billy & Saltie.
wrobbert cartoons is the place where all wrobbert's characters live. They literally have a life of their own. They tease him, hold meetings of their own, have been known to have writing sessions to help him out and some even explore other areas of wrobbert cartoons.
Cartoonist wrobbert says all I do is lay down some black lines to show you where they are and what they're doing.
Click on small images below to view the complete slide show gallery of 681 comic strips.
Click the NEXT and PREV buttons to view each strip, and click the CLOSE button to return to this webpage.
Check out wrobbert cartoons website for more of his fun cartoons.
All cartoons appearing on this site are © Robert Williams.
Cartoonist David Jones (creator of Just Say Cheese) has created a new comic strip called Charmy's Army. The story follows Col. Charmen Packy and his zany friends at Fort Hill as they turn the base and the town of Antlanta upside-down.
Check out his latest comic strips on his Facebook Page Charmy's Army - The Comic Strip and show your support by clicking the LIKE button.
Rocky Sawyer is an artist from Up State New York and been drawing most of his life. He enjoys every second working on a comic strip that hopes to get syndicated one day. The comic strip is about an amazon parrot named Van Gogh who is doomed to spend the rest of his life in a pet store, for every time he gets sold he gets returned. Van Gogh is a work in progress so Rocky appreciates any feedback.
Check out more comic strips on the Van Gogh blog.
<< Start
< Prev
1
2
3
4
5
6
Next >
End >>
Results 1 - 6 of 32