Funny Comic Strips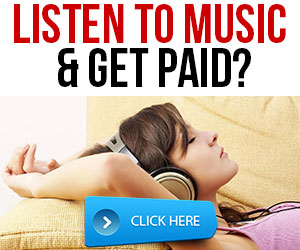 Welcome to the Comic Strip section of the website.
The comic strips are normally ordered by the latest added to my site on the first page and the older ones on the following pages. However from time to time I do reorder them by bringing a more popular strip closer to the front or if a cartoonist is not updating them as often it could get moved back a page or two.
To see more comic strips by any of these cartoonists, click on their strip or their website link. If you are a cartoonist and want to have your cartoon or comic strip added to www.TheFunnyCartoon.com website, I would love to hear from you so feel free to contact me.
Cartoonist Chris Rullestad says he's just an ordinary guy doing a strip about a couple of guys trying to improve their lot in life. It's a story about 2 friends, Martin and Louis, with one of the main themes they are job hunting and trying out new jobs and opportunities. If you like absurdity and unexpected conclusions you might like this strip.
See more at Almost Normal Comics.
Sinann Cheah is a Malaysian self-taught and self-syndicated cartoonist based in Singapore. He draws 'Event Horizon'- a weekly editorial cartoon on the latest happenings in science and discovery. On top of that, he also creates 'Billy & Saltie' - a green' oriented daily cartoon strip about an Aboriginal boy and his pal, a huge saltwater crocodile - for the Borneo Bulletin in Brunei.
His previous works include 'The House of Lim', a cartoon strip about a three- tiered Chinese family which ran in a Singapore daily in the 80s and 90s and 'Murphy's In-Law', another strip about a Nobel prize aspirant who freeloads with his son and daughter in-law in the city which appeared in the Irish edition of the Epoch Times. Sinann also offers oneliners to standups as there are spare jokes most of the time when he writes his gags but mostly it's because he becomes a terracotta warrior on stage.
Check out more at Event Horizon.
I'm Famous! is the story of the insanely pompous and eccentric Detroit superhero, the Lone Wolf, and his quest for fame and glory. He has been approach by a Hollywood movie studio to turn his best selling autobiography into the next big Hollywood blockbuster movie. If only they knew who they were really getting involved with! Follow the absurd misadventures of the Lone Wolf and his ever growing entourage as they embark on the arduous journey of trying to turn this lunatic into a marketable LA celebrity.
Check out more I'm Famous! Comics.
October 22nd 2010
Flanagan The Flower
By Kieran Kelly
Thought for the day 22nd October 2010
This e-mail address is being protected from spam bots, you need JavaScript enabled to view it tel; +44 121 288 3404 Kierans contact details.
October 20th 2010
Flanagan The Flower
by Kieran Kelly
Thought for the day October 20th 2010
This e-mail address is being protected from spam bots, you need JavaScript enabled to view it Tel; 01212883404 contact Kieran for publication costs.
Flanagan The Flower by Kieran Kelly is a simple look at life through Flanagan, a female flower who has been trampled on in life. She has the trees "Tim" and "Bear" as her friends and at times foes. Tim is addicted to the idea of "hugging a human" and Bear is mostly indifferent, while Flanagan keeps trying to make sense of the world around her, although with a slightly trampled on view. When all else fails she constantly uses "The Prayer"; "Dear God, please help me to stop bull shitting to myself. Amen"
Kieran Kelly is a strip cartoonist in "The Harp" newspaper for the last two years and an illustrator/writer of Children's books. The BBC published "The Tears of Spring" by Kieran in 1999, soon to be released as an ebook. Kieran's current project is a series of seven books called "The Humble Bug Tree". Pride Boy Eric Ego being the first to be published as an ebook shortly.
If you wish to use "Flanagan The Flower" or any of Kieran's work in your publications, be it print or electronic, call Kieran on +441212883404 or email him at This e-mail address is being protected from spam bots, you need JavaScript enabled to view it . Check out more at Flanagan The Flower.
ICECUBES is a newspaper style comic strip about life inside Alaska's arctic circle for a motley crew including Nooky the Eskimo, Freeze the penguin, Peckinpaw the polar bear and EggMan the walrus. The characters are unwittingly engaged in cultural commentary from their arctic perch atop the world. Their icy environs only serve to heighten their warmth and humor of the more intelligent variety.
ICECUBES is entirely drawn by hand. ICECUBES is done in the classical cartooning style where inking and lettering are done with metal pen nibs and India ink. ICECUBES holds to a higher standard of drawing and writing. A comic for those who have read a book or two.
Check out ICECUBES the comic strip.
Roopa Modha is the creator of Erratic Beat Comics which feature 3 times a week. Mondays is Nerd's Eye View (gag-a-day, one-liner, science) which Roopa draws completely in MS Paint which originated in 2005. Wednesdays is Erratic beat (gag-a-day, random, political, pop culture, entertainment) also drawn in MS Paint and Fridays is Salt and Pepper series. This one is drawn in MS Paint with the gradient background added in Photoshop. Roopa says she uses as simplistic a set up as possible which is MS Paint and a PC mouse.
Check out her website to view more Erratic Beat Comics.
<< Start
< Prev
1
2
3
4
5
6
Next >
End >>
Results 7 - 12 of 32