Funny Comic Strips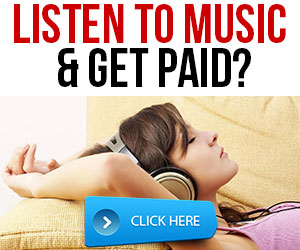 Welcome to the Comic Strip section of the website.
The comic strips are normally ordered by the latest added to my site on the first page and the older ones on the following pages. However from time to time I do reorder them by bringing a more popular strip closer to the front or if a cartoonist is not updating them as often it could get moved back a page or two.
To see more comic strips by any of these cartoonists, click on their strip or their website link. If you are a cartoonist and want to have your cartoon or comic strip added to www.TheFunnyCartoon.com website, I would love to hear from you so feel free to contact me.
For more Cheesy fun, Become a Fan on Facebook at Just Say Cheese - The Comic Strip or Follow David Jones' blogs!
Wombania is a 3D computer-generated comic strip about a young bachelor whose life is turned upside down when he inherits a family of Wombies (genetically-engineered wombats) from his crazy, mad scientist uncle. The Wombies include Binky, a budding rocket scientist who longs to reach the moon, Twink, the artistic den-mother of the gang, Fraz, the impish young rebel, and Winky, the lovable, if a little wacky, worrier of the group. A B&W version of the comic is syndicated to weekly newspapers.
Check out more Wombania Comic Strips.
Bryan spends his time slaying dragons in the pine barrens of New Jersey, and studying screenwriting at SUNY Purchase in New York. He hopes someday to have a successful career in dragon slaying. Newt Jersey is like New Jersey, only much less ridiculous. And in black and white. If you would like Newt Jersey to perform at your next birthday or corporate retreat, check out Newt Jersey comics.
Texas Road Stew is a somewhat crude comic strip about life on the Texas highways for an armadillo named Randy. The catch is his best friend Victor is a vulture who's got dibs on Randy's carcass. Also, included in the comic is a small minded mouse named Evan. Texas Road Stew was an amazon.com comic strip superstar contest top 50 finalist.
"I thought the writing in your strip was fantastic and you had some really great gags."
Scott Hilburn, Argyle Sweater
wrote in reference to Texas Road Stew
Brian Crane is a native Texan cartoonist, who has a background in graphic design.
Visit Texas Road Stew Comic website for more great comic strips.
Benny Sunny is the creator of Wiglington and Wenks Comics that he recently started. It is based on the life in Wiglington and Wenks which is a free online adventure game created for kids. Benny is a pretty famous player on Wiglington and Wenks virtual world and like other famous players, they have their own player blogs. Benny wanted something really different from the other players so tells the latest news in Wiglington and Wenks through comics.
Check out Benny's blog at Wiglington and Wenks Comics.
Day Camp is the semi-autobiographical story of a thrown together group of young teens forced to spend their summers together being supervised by slightly older teen leaders at the local San Jose sumer day camp. They all grow and learn together as they come of age during the most awkward periods of adolescence. Whether they are sitting around bored, going on field trips, playing games, camping overnight, fighting, dating or just examining the world around them the results are always hilarious. This is one summer camp you might actually want to attend!
Visit the Home of Black Snow and Day Camp for more comics.
<< Start
< Prev
1
2
3
4
5
6
Next >
End >>
Results 13 - 18 of 32