Funny Comic Strips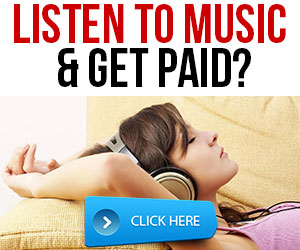 Welcome to the Comic Strip section of the website.
The comic strips are normally ordered by the latest added to my site on the first page and the older ones on the following pages. However from time to time I do reorder them by bringing a more popular strip closer to the front or if a cartoonist is not updating them as often it could get moved back a page or two.
To see more comic strips by any of these cartoonists, click on their strip or their website link. If you are a cartoonist and want to have your cartoon or comic strip added to www.TheFunnyCartoon.com website, I would love to hear from you so feel free to contact me.
Black Snow is the story of a failing Detroit super hero and his group of misfit friends, who inadvertently find themselves caught up in an evil crime lord's plot to rule the city. The central figure, Black Snow, is a chain smoking alcoholic super hero wannabe who has a huge variety of super powers, but can't control any of them. He is surrounded by a large ensemble cast of friends, family, rivals, enemies and plain old acquaintances who make up the inhabitants of the Motor City. Part comedy, part drama, with a dash of action, a hint of mystery and even a splash of romance, this story has something for everyone. Will Black Snow ever succeed and rise up to be the true hero he original set out to become, or will he continue to flounder until self destructing? Only time will tell!
Visit the Home of Black Snow and Day Camp for more comics.
COMATOSE is a collection of comic strips revolving around two very unmotivated, unenthusiastic guys who sell themselves for more than they're worth, but soon others will come, expecting more of them, threatening their very way of life.
Dan Bringhurst lives in Southern Utah. He loves to draw art and comic strips, and with the introduction of Comatose he wishes only for one thing: syndication.
For more, check out Comatose Comic Strips.
Jay Dyke's comic The Mows (which rhymes with "cows" btw), has been published online since 2003. The strip is based on his first trilogy of cats, a litter of two brothers and a sister. The setting is some yesteryear in Bayville, NY, where these three cats first got to know the outside world.
The comic mostly explores their relationship with each other, and their comprehension of things they'll never really comprehend, like where trees come from, or what a cloud is. And like our own pets, the characters in this comic strip can not talk to their owners, and know nothing of our pop-culture. To date, over 1300 comics have been created, with about 800 online. Jay uses Adobe Flash to arrange, write, and publish the comics (he say's he can't really say "draw" anymore since the vector artwork for the characters has been in the can for years now)
Check out his website to view more Mows comic strips.
Comic artist Memo has been creating his comic strip series for 1 year now which is called Draftly Crew. The story is around two guys, Dean and Karl, who lives in a place where the only background is a straight line and where anything, I mean, anything can happen.
Check out more Draftly Crew comic strips
Scott Adams is the creator of the Dilbert comic strip. The main characters starring in the strip are Dilbert, Dogbert, Wally, The Pointy Haired Boss, Alice, Asok and Dogbert's New Ruling Class. Dilbert appears in 2,000 newspapers in 70 countries, making it one of the most successful syndicated comic strips in history.

©Copyright 2009 George Sfarnas. All rights reserved.
Prune Juice, the sitcom comic strip, is the story of Arthur and Girt Gunk, an augmentative couple who have moved to a quiet retirement community on the beach. While the others are enjoying shuffleboard and checkers, the Gunks are busy going for each other's jugular! Updating several times weekly, Prune Juice has appeared in print around the world and across the web. Cartoonist George Sfarnas also creates the popular comic strip Being Five.
<< Start
< Prev
1
2
3
4
5
6
Next >
End >>
Results 19 - 24 of 32