Funny Cartoon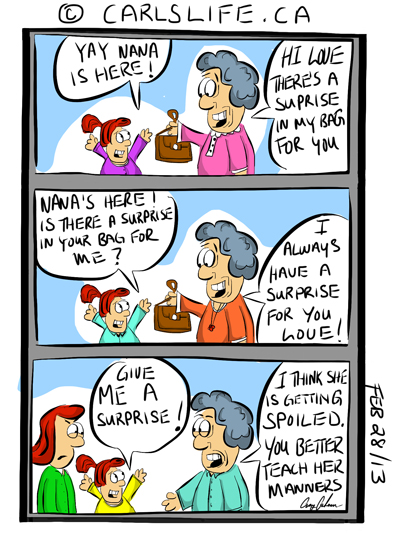 About the feature:
Carl's Life is a daily single panel cartoon about, well, Carl's Life! The feature is a window into the dysfunctional and frustrating moments of Carl and Mildred's marriage and family life. Although the main focus of Carl's Life cartoons are marriage and family, often glimpse of their lives at work and abroad are showcased. The main aim is to provide REAL life humor and touch topics that are current in modern society and the occasional social faux pas.
About the Author:
Cory Graham is in his early 30's and has been drawing Carl's life since high school. However only in the last few years has he decided to draw them on a daily and more formal basis. Carl's life is a feature often expressing his own dilemmas with work and raising children in these times.
Visit Cory Graham's site to see more more of Carl's Life.