Funny Cartoons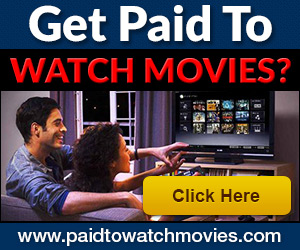 Welcome to the Funny Cartoon section of the website.
The newest cartoonist to be promoted on my site has their work displayed at the top of the first page with the older ones following after that. However from time to time I do reorder them by bringing a more popular cartoon closer to the front, or if a cartoonist is not updating them as often it could get moved back a page or two so that the more viewed pages remain fresh.
To see more cartoons by any of these cartoonists, click on their cartoon. If you are a cartoonist and want to have your cartoon or comic strip added to www.TheFunnyCartoon.com website, I would love to hear from you so feel free to contact me.
The Crazy Idea Factory is written by Kurtis Foote, a mad-scientist/Engineer living in North Dakota. A new sketch of a crazy idea or invention is posted every weekday.
If you would like to see more crazy ideas visit The Crazy Idea Factory.

View this post to explain more about this weird and interesting idea.
Visit www.thefunnypages.com to suggest your own caption for their latest cartoon. Contest winners will receive an autographed print of the cartoon (with their winning caption). Also read and vote for your favorite caption submissions for previous cartoons.
Harold L. George is an illustrator born in Dominican Republic and raised mostly in NYC. Harold has been drawing since he was 6 years old, and says he has always loved cartoons, so it's no wonder he loves cartooning. Harold has been fervently trying to establish himself as a cartoonist and illustrator for the past year and has started The Funnicks in order to do that. One of his main goals is to eventually get The Funnicks to be recognized so he can start implementing them in things like shirts and greeting cards and hopefully animate them.
The Funnicks started as a simple idea inspired by his girlfriend and friends who's mundane everyday comments gave him material to utilize in marionettes and even one panel skits. The name The Funnicks is a play on the old newspaper Funnies. When his little cousin was younger, he was not able to pronounce the word "funny" correctly. He used to say "funnick" and Harold thought it was funny so that is what it became. The Funnicks are a compilation of characters whose attitudes and personalities could possibly be compared to those of the Looney Tunes characters, although they have their own personas, Looney tunes were one source of inspiration when he created them. The Funnicks are whimsical, sarcastic, and with their sometimes dark humor can touch on things like conspiracies, controversy, government issues and many more real life dilemmas. Harold looks forward to developing The Funnicks and its characters to entertain the public.
To see more, be sure to visit The Funnicks by Harold L. George.
Ryan Carpentier recently graduated from the University of Wisconsin-Eau Claire with an illustration major. His work has been published locally in magazines and displayed at businesses around the area.Ryan's work and style fits great for magazines, editorial spots, advertising, cartoons, greeting cards, t-shirts, and much more. He loves doing his Alien and Dog cartoon series and hopes you enjoy it too.
Check out more of his cartoons on his Alien and Dog Cartoon blog and to see his other cartoons and illustrations on Ryan Carpentier's website.
Ted Ringer, creator of the Eddie cartoon, is a writer, artist, and coach, who grew up in Minnesota and has spent many years trying to settle down in Boulder, Colorado. Check out more of his cartoons at Eddie - a wonderful world cartoon.
The Colo(u)r of the Sun aims to knock your socks off. Created by David Sprague and Angelica Bennett, it's single panel cartoons strive to be subtle/random/above average. Cartoons are updated frequently in a blog format. David and Angelica also love Gary Larson's The Far Side and respect his work. Check out more of their cartoons at The Colo(u)r of the Sun.
<< Start
< Prev
1
2
3
4
5
6
7
Next >
End >>
Results 7 - 12 of 37