Funny Cartoons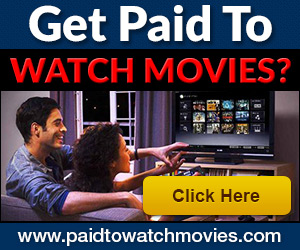 Welcome to the Funny Cartoon section of the website.
The newest cartoonist to be promoted on my site has their work displayed at the top of the first page with the older ones following after that. However from time to time I do reorder them by bringing a more popular cartoon closer to the front, or if a cartoonist is not updating them as often it could get moved back a page or two so that the more viewed pages remain fresh.
To see more cartoons by any of these cartoonists, click on their cartoon. If you are a cartoonist and want to have your cartoon or comic strip added to www.TheFunnyCartoon.com website, I would love to hear from you so feel free to contact me.
Frenetic Funnies means fast laughs. By Cartoonist Jeff Swenson.
Brian Zaikowski's colorful cartoons feature aliens, monsters, paranormal situations and other weirdness.
Click on small cartoons below to view the complete slide show gallery of 142 cartoons.
Click the NEXT and PREV buttons to view each cartoon, and click the CLOSE button to return to this webpage.
All cartoons appearing on this site are © Brian Zaikowski. If you wish to use any of these images you need to contact him at www.bztoons.com.
Jon Carter has been a freelance cartoonist and graphic designer for the past 18 years. The comic strip he has worked on the most is his panel 'Funny Files,' which he began writing and drawing in the summer of 1989. It appears in a variety of magazines, newspapers and web sites. Jon also enjoys doing other comics and painting abstract/pop paintings that relate to the cartoon form. Find more of his work at Cartertoons.com
Brad Fitzpatrick is bLaugh's artist, and Chris Pirillo is its creative writer for bLaugh which is said to be the (un)Official comic of the blogosphere.
Visit them to view their blaugh.com archives.
Professional cartoonist Marty Bucella posts a new cartoon every day covering such topics as Business, Education, Medical, Sports, Taxes, Law, Computers, Health, Office, Fitness, Seasonal & Holiday, Family, Dogs, Cats, etc.
Freelance cartoonist, Kevin Rains creates the weekly cartoon titled Faith KARtoons. To see more of his work, check out his faith kartoons website. Kevin is also available for freelance Cartoon and Illustration work
<< Start
< Prev
1
2
3
4
5
6
7
Next >
End >>
Results 25 - 30 of 37