Funny Cartoons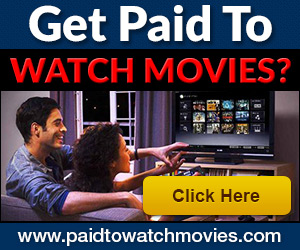 Welcome to the Funny Cartoon section of the website.
The newest cartoonist to be promoted on my site has their work displayed at the top of the first page with the older ones following after that. However from time to time I do reorder them by bringing a more popular cartoon closer to the front, or if a cartoonist is not updating them as often it could get moved back a page or two so that the more viewed pages remain fresh.
To see more cartoons by any of these cartoonists, click on their cartoon. If you are a cartoonist and want to have your cartoon or comic strip added to www.TheFunnyCartoon.com website, I would love to hear from you so feel free to contact me.
Robert Lane started creating cartoons in January 2013. He works full time in New York City as a computer professional and works part time on Long Island as a cartoonist. His cartoons are mostly word play and punny. He creates a few special serials such as:
EgoID the Adventurer (Ego thinks he can do anything and usually fails. ID has an appropriate response)
At the Wake (mourners speak their name to hear a recorded message from the deceased)
Miss Ann Thrope (hates all people and tells what she'd like to do with them)
State of COWlifornia (various COW word play)
Aunty Rimes (she interrupts songs and poetic spiels with a last line that doesn't rhyme)
the XII day of XMAS (sort of like the 12 days of christmas)
Click on small cartoons below to view a taste of his work.
Click the NEXT and PREV buttons to view each cartoon, and click the CLOSE button to return to this webpage.
All cartoons appearing on this site are © Robert Lane. To see hundreds more of his cartoons, visit Bob the GroanUP.
If you suffer from Mondayitis or Thursdayitis then you should read Out There - Out There is a cartoon by George and just could be the laugh you're looking for each week.
Visit Out There Cartoons to see a humorous collection of his previously published cartoons.
Updates every Thursday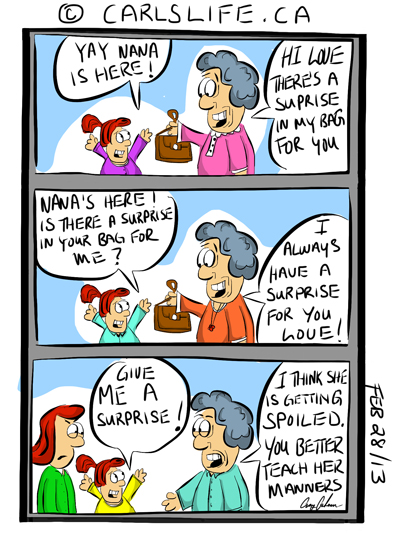 About the feature:
Carl's Life is a daily single panel cartoon about, well, Carl's Life! The feature is a window into the dysfunctional and frustrating moments of Carl and Mildred's marriage and family life. Although the main focus of Carl's Life cartoons are marriage and family, often glimpse of their lives at work and abroad are showcased. The main aim is to provide REAL life humor and touch topics that are current in modern society and the occasional social faux pas.
About the Author:
Cory Graham is in his early 30's and has been drawing Carl's life since high school. However only in the last few years has he decided to draw them on a daily and more formal basis. Carl's life is a feature often expressing his own dilemmas with work and raising children in these times.
Visit Cory Graham's site to see more more of Carl's Life.
Cartoonist Dan Rosandich has over a quarter of a century's worth of experience in cartooning and has created a large archive of humorous illustrations.
He has created book covers, magazine covers, cartoons used on direct mail pieces, fax forms, spot and filler cartoons, article illustrations, artwork for textbooks including comic strips, panel cartoons. Dan's artwork has appeared on T-shirts, greeting cards, calendars and practically any other medium to which cartoons & humorous illustrations can be applied.
Humoresque cartoons present a dry, subtle, and often zany take on many familiar subjects, including our own awkward social tendencies, and elements from history, literature, and the natural world.
Cartoonist Loren Fishman currently resides in Minneapolis, USA. Since a young age, he has possessed a fondness and facility for doodling in school, and making inane observations in social situations. His cartoons were first published in 2009 in The Minnesota Daily newspaper, and they now appear in many online and print magazines. Loren also works as a classical pianist and music teacher.
Check out more Humoresque Cartoons by Loren Fishman.
Mixed Medications is a web comic of off-center humor, parody and all-out absurdity for college educated children.
Bill Wandel "the cartoonist" says you won't find any deep social commentaries, editorials or opinions in Mixed Medications. If you're looking for clear setups, punchlines and general yuck-yucks, this is not the comic for you either. On the other hand, if you've got a fews screws loose and you often find yourself laughing at things that nobody else does, this comic may be a great source of entertainment for you.
Wandel is a film and TV composer who's music can be heard on dozens of popular programs including America's Most Wanted, Forensic Files, and A&E Biography. Wandel loves to draw cartoons when he's not composing music.
Check out more off-center humor by visiting Mixed Medications.
<< Start
< Prev
1
2
3
4
5
6
7
Next >
End >>
Results 1 - 6 of 37